Perfumes with Purpose
The Temp L D'or, 'ElvenStar' vegan perfume collection is created by healer-alchemist and botanical perfumer Kim Lansdowne-Walker.
Kim has a 35 year background in traditional holistic and energetic healthcare and has been formulating natural health care products for 32 years. Experiencing the effects of chemical sensitivities within herself and clients. Kim knows how essential it is to create her perfumes from pure high grade and organic essential oils and botanical ingredients.
Kim has created her own unique style of botanical perfumery which includes semi precious gemstones and pearls, as well as astrological alignments and cosmic energies, to support the user easoly energetically anchor and connect to Earth's' natural treasures which support life balance.
Each botanical perfume offers natural psycho-energetic emotional and mental healing from the specially selected ingredients.
You are encouraged to work with your imagination and the power of your mind intention each time you use your perfume.
Healing energies are integrated into each perfume to support day to day self care rituals that Kim feels are needed in these times of deep personal transformation, awakening and change.
Your perfume not only smells amazing and makes you feel beautiful, sexy and lush, it also supports your reconnection to your soul through your personal soul need.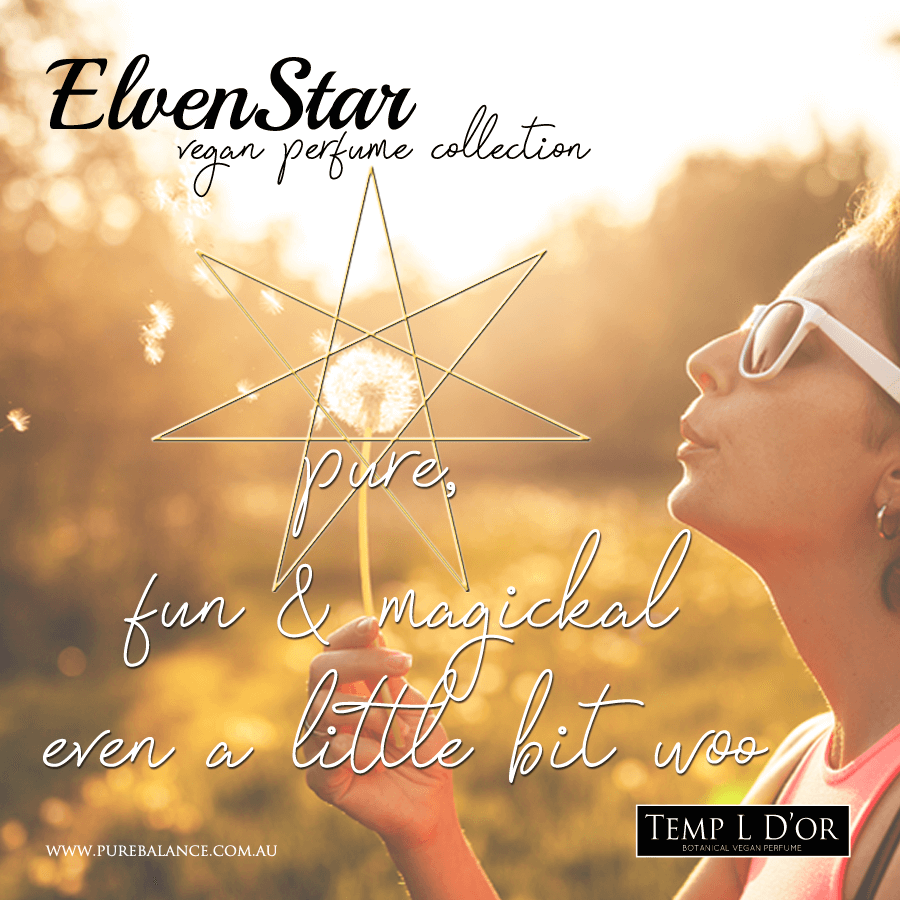 Temp L D'or
Botanical Perfumes
by Kim Lansdowne-Walker,
Perfumer – Alchemist