Botanical Perfume Collection
---
Botanical perfumery is a high-end perfumery system that is becoming extraordinarily rare in these times with the rise of synthetic and chemical manufactured aromas.
---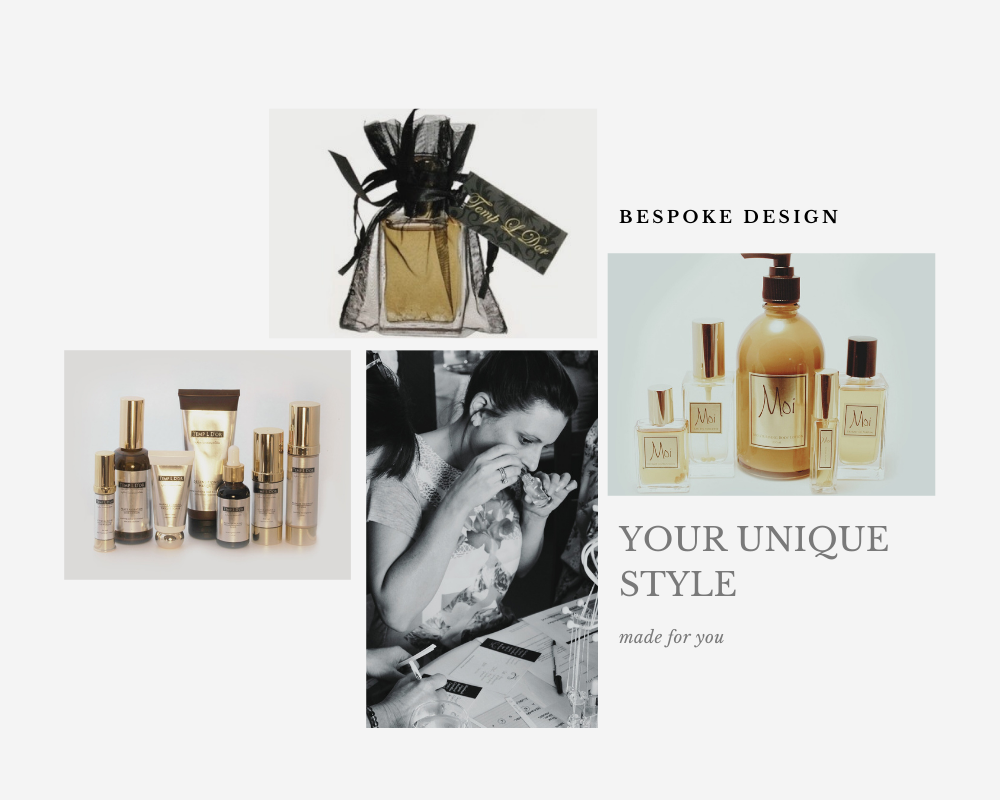 Benefits of botanical perfumes
Botanical perfumes are made with 'pure botanicals', plants, flowers, stems, grasses, resins, gums, essential oils, roots, and bark extracted in alcohol or oil bases and they are naturally vegan.  When manufactured properly these core botanical ingredients maintain the therapeutic properties of the plant material used.
For example: 'Damiana herb', a well-known herbal aphrodisiac, when infused as a tincture would support the traditional healing properties used as a herbal medicine in the perfume.
Other examples are the antibacterial and antiviral properties of essential oils, like Sandalwood oil. Infused into perfume, many aromatherapy properties are offered by Sandalwood.
* Increase in a sense of calmness and greater mental clarity in day-to-day life
* An effect on overall well-being and mental health
* Natural aphrodisiac
---
As a medical herbalist and master botanical perfumer, I create bespoke perfumes for many purposes. They can be created to support healing and disease states, and even bring peace and calm in times of great uncertainty.
Worn on a daily basis botanical perfumes offer psychotherapeutic support to a person.
These principles have been used in all the Pure Balance products.
Showing all 9 results