Reading & Consultation with Kim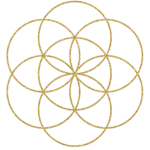 Reading or consultation is the best place to introduce you to my services.
This provides crystal clear direction on the best course of action unique to your situation.
From a challenging health condition, energetic problem, emotional, mental or spiritual imbalance.
Direction and guidance is assured.
Your session is unique as you and guidance is received directly from your soul.
I include my style of medical intuition, esoteric tools and metaphysics, platinum alchemy, chakra, DNA assessment as I access your Akasha Soul Light and beyond to read your subtle energy system, connect to your soul light to provide crystal clear direction.
To begin your Platinum Alchemy journey of healing or awakening deeper into your soul light, please choose one of my reading or consultation offerings below. I look forward to meeting your very soon.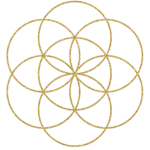 Platinum Alchemy Health or Spiritual Consultation Reading
$180 /90 minutes
A 90-minute zoom or studio session allows us to discover the areas of your physical health or spiritual health which are an immediate concern then work together to create a plan to bring renewed life-force and healing to you on all levels.
What is covered
Medical intuitive assessment of your subtle energy system and chakra energy blockages causing physical, emotional or mental health problems


Problematic DNA strand & archetypes revealed

Your unique Chakra-Soul path to healing is revealed

Current conscious cellular vibration

Step by step personalised healing or spiritual program developed

Affirmations, meditations or creative visualisation created for you if required.


Advice on dietary changes, detoxification, energy medicines, herbal and or nutritional supplementation if required.
Products are additional to your consultation.
How are Readings Conducted
I provide your reading via zoom, telephone or in my studio. 
BOOKINGS
The booking link will take you to my calendar so you can self schedule your reading.
You will be asked a few questions so I can prepare for your reading.
At the time of booking you will be asked to confirm your reading via payment.
A full confirmation will be emailed to you with links for us to connect and all the details, this will give you a reminder.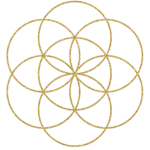 Is the path to higher consciousness & freedom
Hey Kim, I can't remember the last time I felt this lit up inside 💙 I'm feeling playful non-stop. Been such a long time. i want to thank you for suggesting coaching, as it is definitely my path as apposed to what I have been doing. I'm expecting to take on my 1st clients next month.
Christian B
Platinum Alchemy Program 2020
Such Blessings are needed by this whole globe, We need a lot more of this in this world we are living in today Kim. That's why I feel so blessed that I have met you 🙏🏿 You bring so much calm & peacefulness into my world & for this I am ever so grateful to you as it is much needed to us all. Peace Love & Blessings back to you as we take GRATITUDE on board of this wonderful journey you took us on. I am ever so grateful to you Namaste my lovely one 🙏🏿🌺💜😘
Caterina C. 2021
GRATITUDE PROGRAM 2021
For as long as I can remember I had a feeling there was a piece of me missing, like a void in my being. I tried many therapies and therapists before I was drawn to a stand at the Mind Body Spirit Festival some four years ago where I was offered an essence to try. The next morning I woke to smile for the first time in many years.
I was stunned at such an immediate and positive effect. More importantly, I had no knowledge of Kim or her products before that day so had no beliefs attached to the outcome of using them. Kim's Platinum Alchemy just works!
Libby
Beauty Specialist
There has been no other place like Pure Balance and Kim's methods that have enabled me to fully see through what had previously been stopping me from finding true happiness within myself. Other health products and services have proven to simply provide a band-aid effect where it is only masking the issue and will only provide a sense of well- being for a short period of time.
Elissa T.
Yoga Teacher & Psychotherapist, Denver Colorado