Temp L D'or Botanical Perfume Collection
---
Temp L D'or natural-vegan-perfume-Australia, are botanical perfumes. A high-end perfumery system that is becoming extraordinarily rare with the rise of synthetic and chemical manufactured aromas.
Kim Lansdowne-Walker created Temp L Dor natural perfumes in 2011 so she could wear perfumes once again. Each perfume has been created for both pleasure and purpose, to support awakening, healing, and conscious evolution.
Temp L D'or translates to 'the golden temple' that sacred space within provides deep nourishment, protection, and connection to our highest potential and spiritual self.
Kim uses her healing alchemy knowledge of the subtle energies, gems, forces of nature, star energies, and cosmic alignments as she creates each product.
Temp L D'or natural-vegan-perfume-Australia are truly created as
PERFUME WITH PURPOSE
---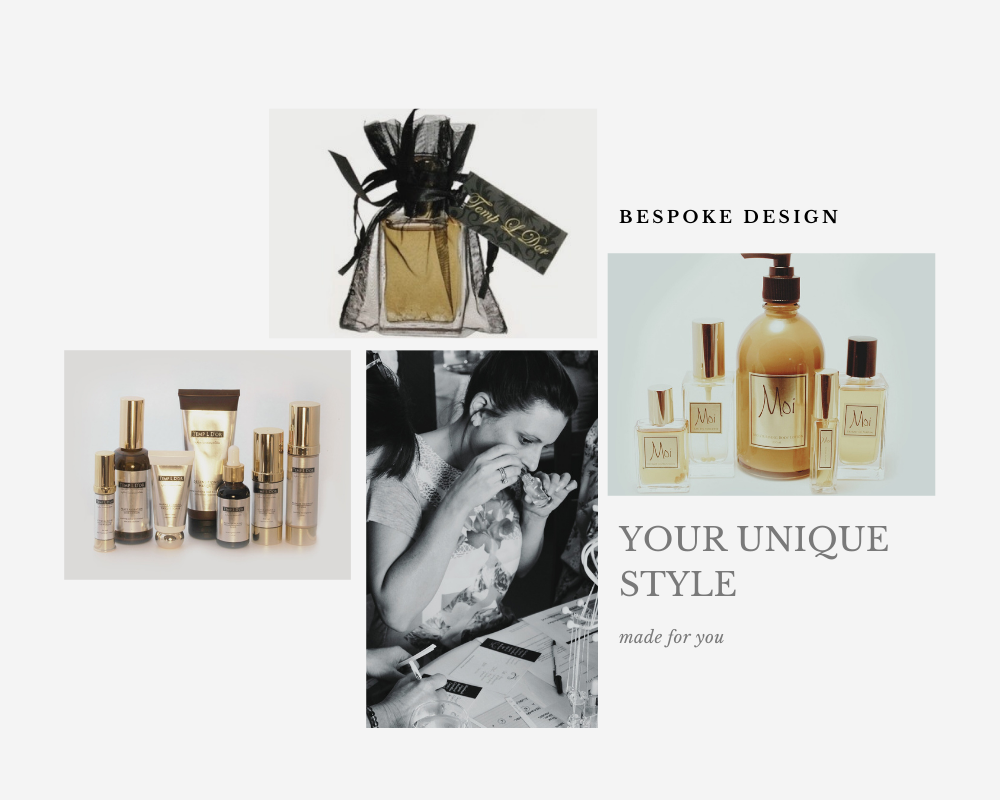 Benefits of Temp L D'or natural-vegan-perfume-Australia
Temp L D'or perfumes are made with 'pure botanicals', plants, flowers, stems, grasses, resins, gums, essential oils, roots, and bark extracted in alcohol or oil bases and they are naturally vegan.  When manufactured properly these core botanical ingredients maintain the therapeutic properties of the plant material used like herbal medicines, aromatherapy, and energy medicines.
For example: 'Damiana herb', a well-known herbal aphrodisiac, when infused as a tincture would support the traditional healing properties used as a herbal medicine in the perfume as it is absorbed through the skin.
Other examples are the antibacterial and antiviral properties of essential oils, like Sandalwood oil. Infused into perfume, many aromatherapy properties are offered by Sandalwood e,g,
* Increase in a sense of calmness and greater mental clarity in day-to-day life
* An effect on overall well-being and mental health
* Deeper connection to spirituality and soul purification
* Natural aphrodisiac
Worn on a daily basis botanical perfumes and energetic ingredients offer psychotherapeutic support to a person.
These principles are used in all Pure Balance Collections enhanced with conscious rituals.
Showing all 5 results